Thomas and Jean Powers Teaching Award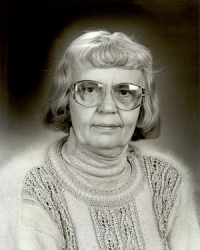 The Thomas and Jean Powers Teaching Awards are presented each year in two categories to (1) the best TAs teaching either recitations or lectures, and (2) an outstanding professor in the department. These awards were instituted in 1986 through a generous gift to the Statistics Development Fund by Tom and Jean Powers. In 2022, the faculty category was expanded to recognize both outstanding tenure track and teaching track faculty.
Tenure Track Faculty Recipients
Yoonkyung Lee (2023)
Laura Kubatko (2022)
Yuan Zhang (2021)
Matt Pratola (2020)
Oksana Chkrebtii (2019)
Peter Craigmile (2018)
Bill Notz (2017)
Doug Critchlow (2016)
Radu Herbei (2015)
Elly Kaizar (2014)
Steve MacEachern (2013)
Chris Hans (2012)
Peter Craigmile (2011)
Kate Calder (2010)
Radu Herbei (2009)
Doug Wolfe (2008)
Steve MacEachern (2007)
Bill Notz (2006)
Mark Berliner (2005)
Angela Dean (2004)
Elizabeth Stasny (2003)
Doug Critchlow (2003)
Doug Wolfe (2002)
Angela Dean (2001)
Elizabeth Stasny (2000)
Doug Wolfe (1999)
Steve MacEachern (1998)
Doug Critchlow (1997)
Elizabeth Stasny (1996)
Kimberly Kinateder (1995)
Mark Berliner (1994)
Hakaidy Nagaraja (1993)
Bill Notz (1992)
Doug Critchlow (1991)
Steve MacEachern (1990)
Bill Notz (1989)
Elizabeth Stasny (1988)
Mark Berliner (1987)
Bill Notz (1986)
Teaching Track Faculty Recipients (Started in 2022)
Deborah Rumsey (2023)
Michelle Everson (2022)
Teaching Associate Recipients
Seth Adarkwah, Stephen Dignan, Lloyd Goldstein (2023)
Jane Chiacchia, Betsy Ehmcke, Anna Halldorsdottir, Dalton Hopper, Pashmeen Kaur (2022)
Olivia Cleymaet, Morgan Heyde, Justin Long, Kartik Lovekar, Robert Lumpkin (2021)
Shawn Chen, Jake Howell, Jiae Kim and Katie Smillie (2020)
Anjali Agarwal, Andrew Richards, Nicole Schnitzler, Daryl Swartzentruber (2019)
Laura Jones, Johanna Plank, Jordan Vasko, Xiaofei Zhou (2018)
Vincent Geels, Andrew McCarthy, Nate Onnen, Alex Wasielewski (2017)
Robin Alexander, Keith Rodgers, Masha Soboleva, Erin Twohy (2016)
Andrew Bean, Thomas Kilbane, Yi Lu, Corey Smith, Justin Strait (2015)
Elizabeth Davis, Deborah Kunkel, Mark Risser, Jiangyang (Matt) Yin (2014)
Sarah Mullin, Andrew Olsen, Andy Smith (2013)
Nathan Cruze, Kevin Donges, Siyoen Kil, Staci White (2012)
Robert Ashmead, Michele Josey, Sungmin Kim, John Stettler, Douglas Tirmenstein (2011)
Durrel Fox, Erin Leatherman, Katie Thompson (2010)
Tayler Blake, Tyson Crowther, Bethann Pflugeisen (2009)
John Draper, Soma Roy, Josh Svenson (2008)
William Darnieder, Stephanie Jones, Jared Schuetter, Michael Sonksen (2007)
Lori Hoffman, Joe Kupresanin, Peter Sprangers (2006)
Karen McEachrane, Bryan Ray, Adam Weimer (2005)
Jonathan Powell, David Wuenschell (2004)
Amy Copas, Kristin Duncan, Marian Frazier (2003)
Subharup Guha, Kevin Tordoff (2002)
Swati Biswas, Clara Henry-Mabry, Babis Papachristou, Michelle Persinger (2001)
Bridgette Byrd, Nakendra Magee, Jackie Miller (Special award) (2000)
Amy Kurokawa, Martina Pavlicova, Craig Shirk (1999)
Staff Award
This award was instituted in 2011-2012 to recognize outstanding work by our staff. Winners are selected by a vote of our graduate students.
Recipients
Michael Jeter (2023)
Jean Scott (2022)
Greg Davis (2021)
Michael Jeter (2020)
Greg Davis (2019)
Jean Scott (2018)
Michelle Lee (2017)
Michelle Everson (2016)
Scott Bryant (2015)
Megan Woodall (2014)
Jackie Miller (2013)
Lisa Van Dyke (2012)
Patty Shoults (2011)
Whitney Award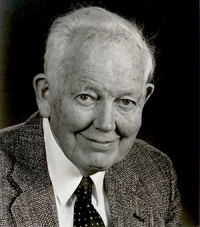 In 1992, Professor Emeritus Ransom Whitney and his wife Marian Whitney made a generous gift to the Statistics Department Fund to institute several awards for graduate students. They added to this gift in 2008, allowing us to increase the number of awards as our graduate enrollment increases.
Research Leading to a PhD Recipients
Eunseop Kim and Yoon Ji Kim (2023)
Xiaohan Guo and Prateek Sasan (2022)
Bo Luan and Andrew Richards (2021)
Matt Wascher and Min Ho Cho (2020)
Abhijoy Saha and Xiaofei Zhou (2019)
Deborah Kunkel (2018)
Jeff Gory, Anna Smith (2017)
Po-Hsu Chen (2016)
Andrew Landgraf, Fangyuan Zhang (2015)
Sungmin Kim, Agniva Som (2014)
Artitra Sengupta, Srinath Sampath (2013)
Hang Joon Kim, Dunke Zhou (2012)
Matthias Katzfuss, Jenny Brynjarsdottir (2011)
Lei Kang, Jingyuang Yang (2010)
Juhee Lee, Yi Lu (2009)
Yongang Yao, Jie Ding (2008)
Lixin Liang (2007)
Bin Li (2006)
Jesse Frey (2005)
Yufeng Liu (2004)
Gardar Johannesson (2003)
Pankaj Choudhary, Jeffrey Lehman, Yuqun Luo (2002)
Laura Salter, Dionne Swift (1999)
Shanggang Zhou (1998)
Glenn Hoffman (1997)
Best Research Associate Recipients
Hyoin An, Emerson Webb, Haozhen Yu (2023)
Nikki Schnitzler (2022)
Eunseop Kim, YoonJi Kim, Zilu Liu (2021)
Kori Khan and Min Ho Cho (2019)
James Matuk, Jing Peng, Abhijoy Saha (2018)
Deborah Kunkel, Xiaofei Zhou (2017)
Zhifei Yan (2016)
Anna Mohr, Zach Thomas, Shivi Vaidyanatha (2015)
Fangyuan Zhang (2014)
Andrew Landgraf, Grant Schneider (2013)
Sungmin Kim (2012)
Liang Niu (2011)
Matthias Katzfuss, Lori Hoffman, Jenny Brynjarsdottir (2010)
Candace Berrett, Daniel Draguljic, Prasenjit Kapat (2009)
Nader Gemayel (2008)
Jie Ding (2007)
Lixin Liang, Jian Zhang (2006)
Babis Papachristou (2005)
Yongku Kim, Eric Lam, Jun Feng Sun (2004)
Tao Wang (2003)
Haiying Chen, Shiling Ruan (2002)
Pankaj Choudhary (2001)
Petra Graham (2000)
Qiang Wang (1999)
Best SCS Consultant Recipients (Discontinued 2018)
Michael Matthews (2017)
Ziyue Chen (2016)
Mark Risser (2015)
Elizabeth Petraglia (2014)
Zhiguang Xu (2013)
Linchao Chen (2012)
Jianyong (Matthew) Yin (2011)
Hang Joon Kim (2010)
Yoonsuh Jung, Lili Zhuang (2009)
Chris Sroka (2008)
Xueliang Pan (2007)
Katie Droll (2006)
Yifan Huang, Dongmei Li (2005)
Cheryl Dingus, Shiling Ruan (2004)
Haiying Chen, Swati Biswas (2003)
Yuqun Luo (2002)
Quanqui Li, Tao Wang (2001)
Jin Shao, Yanhong Yang (2000)
Dionne Swift (1999)
Craig Cooley Memorial Prize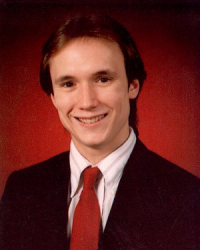 Each year this award is presented to a graduate student in the department demonstrating exceptional scholarly excellence and leadership abilities. Craig embodied these two qualities throughout his graduate career. Tragically, he was killed just before receiving his PhD in 1996. To honor his memory, the department created the Craig Cooley Memorial Prize.
Recipients
Nicole Schnitzler (2023)
Vincent Geels (2022)
James Matuk (2021)
Hengrui Luo (2020)
Jordan Vasko (2019)
Justin Strait (2018)
Andrew Bean (2017)
Junyan (JoJo) Wang (2016)
Mark Risser, Staci White (2015)
John Lewis (2014)
Erin Leatherman, Katherine Thompson (2013)
Josh Svenson (2011)
Candace Berrett (2010)
Gang Han (2009)
Soma Roy (2008)
Hongfei Li (2007)
Cheryl LeSaint (2006)
Marlisa Gibellato (2005)
Subharup Guha (2004)
Kristin Duncan (2003)
Pankaj Choudhary (2002)
Jim Rogers (2001)
Jeffrey Lehman (2000)
Nicole Demers (1999)
Laura Salter (1998)
Kathleen Fritsch (1997)