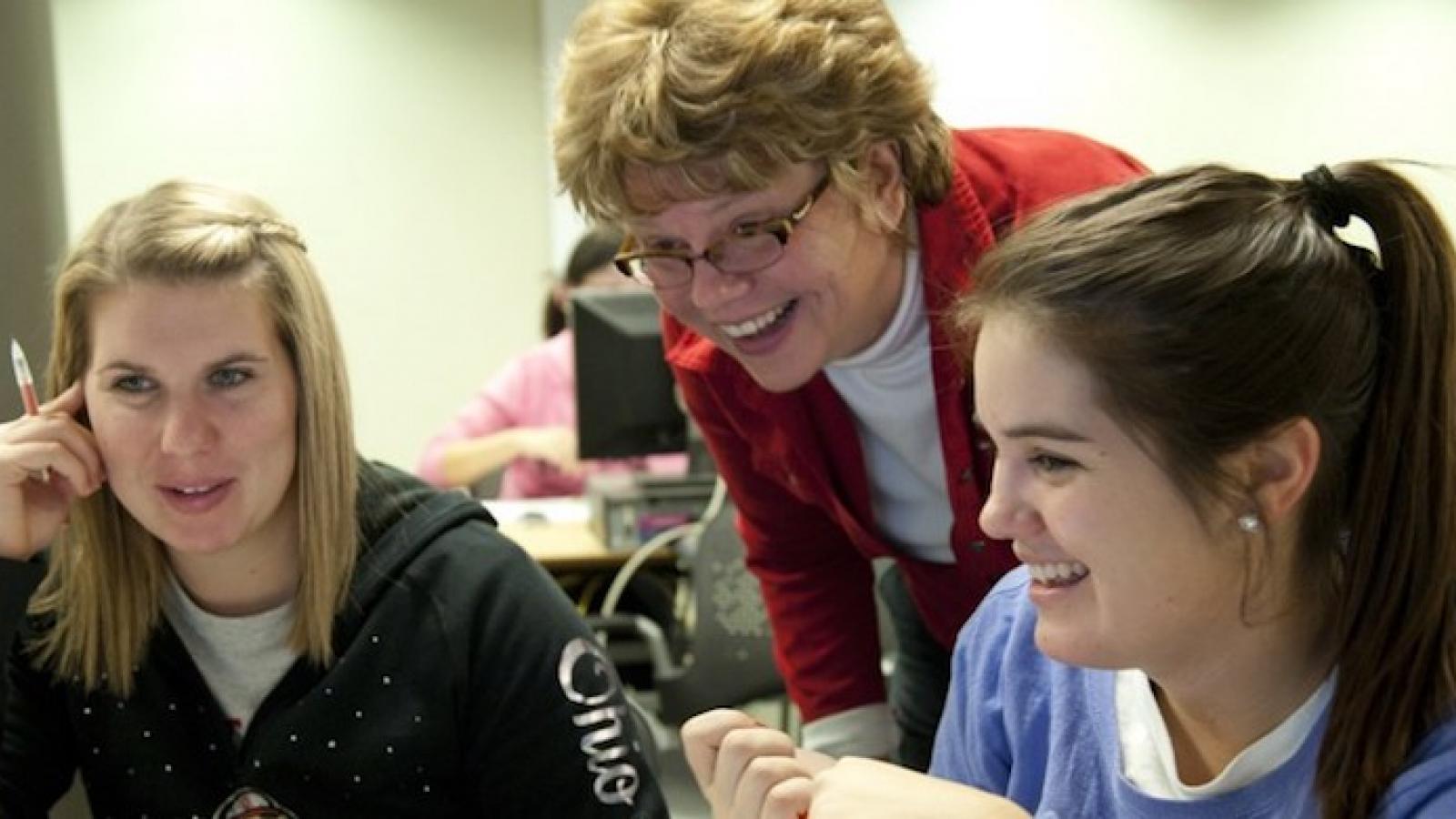 The Department of Statistics at The Ohio State University offers undergraduate majors in statistics and data analytics and an undergraduate minor in statistics.
Undergraduate Major in Statistics Program
Statistics is one of the fastest growing professions in the United States. Statisticians are trained to understand data, uncertainty, and natural variation, as well as think critically and use evidence to solve complex problems. They enjoy relevant employment opportunities within nearly every area, including business, education, entertainment, finance, government, insurance, manufacturing, marketing, medicine and pharmaceuticals. An undergraduate degree in statistics from The Ohio State University prepares students for entry-level positions in these fields as well as for graduate study. Statistics majors receive a Bachelor of Science (BS) degree from the College of Arts and Sciences. Additional information can be found at the undergraduate major program page.
Undergraduate Major in Data Analytics Program
This rapidly growing field needs practitioners with expertise that cuts across core disciplines of computer science, mathematics and statistics, AND highly developed critical thinking, problem-solving and communication skills. Data analytics is a uniquely interdisciplinary major with academic partnerships rarely found in other majors. Data analytics majors receive a Bachelor of Science (BS) degree from the College of Arts and Sciences through curricular partnerships with the College of Engineering, the College of Medicine and the Fisher College of Business. The major is jointly administered by the Department of Computer Science and Engineering and the Department of Statistics. Additional information can be seen on the data analytics program website.
Undergraduate Minor in Statistics Program
A demonstrated knowledge and working understanding of basic statistical techniques and methods has become a critical element for students in many disciplines, including business, engineering, life sciences and social sciences. The undergraduate minor in statistics is designed as a valuable asset to enhance most undergraduate majors and their career opportunities. Statistics minor students must successfully complete the requirements as listed in the advising sheet at the 
undergraduate minor program
 page.
---
Questions?
For more information about or to declare an Undergraduate Major in Statistics or Minor in Statistics, make an appointment with Undergraduate Advisor Antonio Hernandez by calling 614-292-6961.  
For general inquiries about the major or minor, contact the Undergraduate Coordinator.  
For details about the Undergraduate Major in Data Analytics, see the website of data analytics program.
---
[pdf] - Some links on this page are to Adobe .pdf files requiring the use of Adobe Reader. If you need them in a more accessible format, please contact webmaster@stat.osu.edu.