January 27, 2021
Open positions: Lecturer/Senior Lecturer/Teaching-track Faculty
Image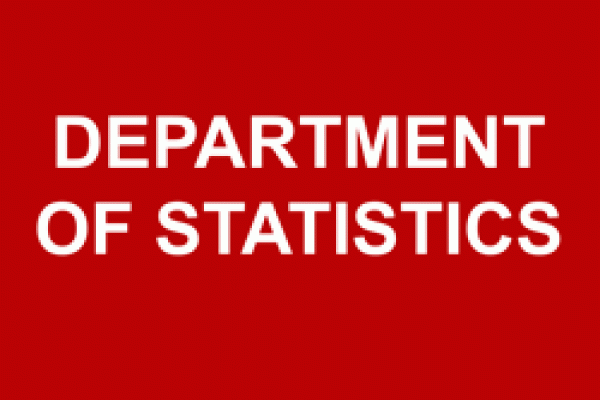 Description
The Department of Statistics at The Ohio State University is seeking applicants for several non-tenure-track positions.  These positions will range in level from Lecturer to Senior Lecturer to Teaching-Track Faculty, depending on qualifications of the applicant.  Minimum qualifications range from a Masters degree in a relevant discipline for a Lecturer position to a PhD in a relevant discipline for a Teaching-Track Faculty position.  Candidates should have a strong interest and excellent record in teaching.  Experience with a variety of instructional formats, including the development and delivery of online courses is a plus. 
The Department of Statistics is home to 27 faculty members, including four who focus on teaching, and approximately 100 graduate students.  The department has strong research collaborations across the university and is a partner, along with the College of Public Health, in the PhD program in Biostatistics.  The department is heavily involved in the Masters degree offered through the Translational Data Analytics Institute.  It has an undergraduate major in Statistics and co-manages (with Computer Science Engineering) a major in Data Analytics.  Our educational programs are thriving, we expect them to grow, and we expect to expand our course offerings as they grow.  The ideal candidate will be a full participant in this growth. 
All candidates should email their applications to Michael Jeter at jeter.7@osu.edu.  A complete application consists of a cover letter, curriculum vitae, teaching statement, and names and contact information of three references, attached as a single pdf file.  Inquiries should be directed to Steve MacEachern at maceachern.1@osu.edu.  Applications will be considered on a continuing basis, beginning on January 31, 2021. 
The Department of Statistics is located in the College of Arts & Sciences at The Ohio State University.  The college includes the Natural, Mathematical, Social and Behavioral Sciences, the Arts and the Humanities.  With 81 majors, 38 departments, more than 20 research centers, the college boasts more than 2,000 faculty and staff.  Students in the college have the unique opportunity to study with the best artists, scholars and scientists in their field.  The college values diversity and offers a supportive, open and inclusive community. 
The Ohio State University is located in Columbus, Ohio, a short distance from downtown.  Columbus, the largest city in Ohio, is home to roughly 900,000 people and has a population of more than 2,000,000 in its metro area.  It is one of the most livable big cities in the US.  It features full amenities while retaining affordable housing, and it has excellent public schools within an easy commute to the university. 
The Ohio State University is committed to establishing a culturally and intellectually diverse environment, encouraging all members of our learning community to reach their full potential. Applicants are encouraged to mention in their cover letter how they can contribute to a diverse and inclusive environment in statistics. We are responsive to dual-career families and strongly promote work-life balance to support our community members through a suite of institutionalized policies. The university is an ADVANCE Institution and member of the Ohio/Western Pennsylvania/West Virginia Higher Education Recruitment Consortium (HERC).
The Ohio State University is committed to addressing faculty members' family needs, including dual career couples, and single parents. The Ohio State University is an equal opportunity employer. All qualified applicants will receive consideration for employment without regard to race, color, religion, sex, sexual orientation or identity, national origin, disability status, or protected veteran status. 
---